Tired of having unwanted brassy hues in your hair? Purple shampoo helps to serve your coolest blonde, silvery, or gray hair! If you don't believe us, the proof is in our purple shampoo before and after pics. Check out these purple shampoo results and discover how to banish the brass.
does purple shampoo really work?
Not only do purple shampoos work, but they're a haircare essential for almost anyone with blonde, gray, or highlighted hair. They're all about combating brassy tones, helping to keep hair looking cool and icy.
They work so effectively because purple and yellow are complementary on the colour spectrum–meaning that they cancel each other out–bringing out the best and brightest shades in your hair.
purple shampoo results
Wondering how purple shampoo can transform your hair? Take a look at these purple shampoo before and afters to see how our bust your brass collection banishes unwanted yellow tones on different hair types and colours.
before and after purple shampoo on platinum blonde hair
Our hero brass-banishing products bring blonde hair back to life. Whether you're a natural blonde or get a little help from your hairdresser, purple shampoo helps satisfy your icy blonde cravings.
Check out this transformation to see how the amika turns platinum blonde hair into a cool blonde dream.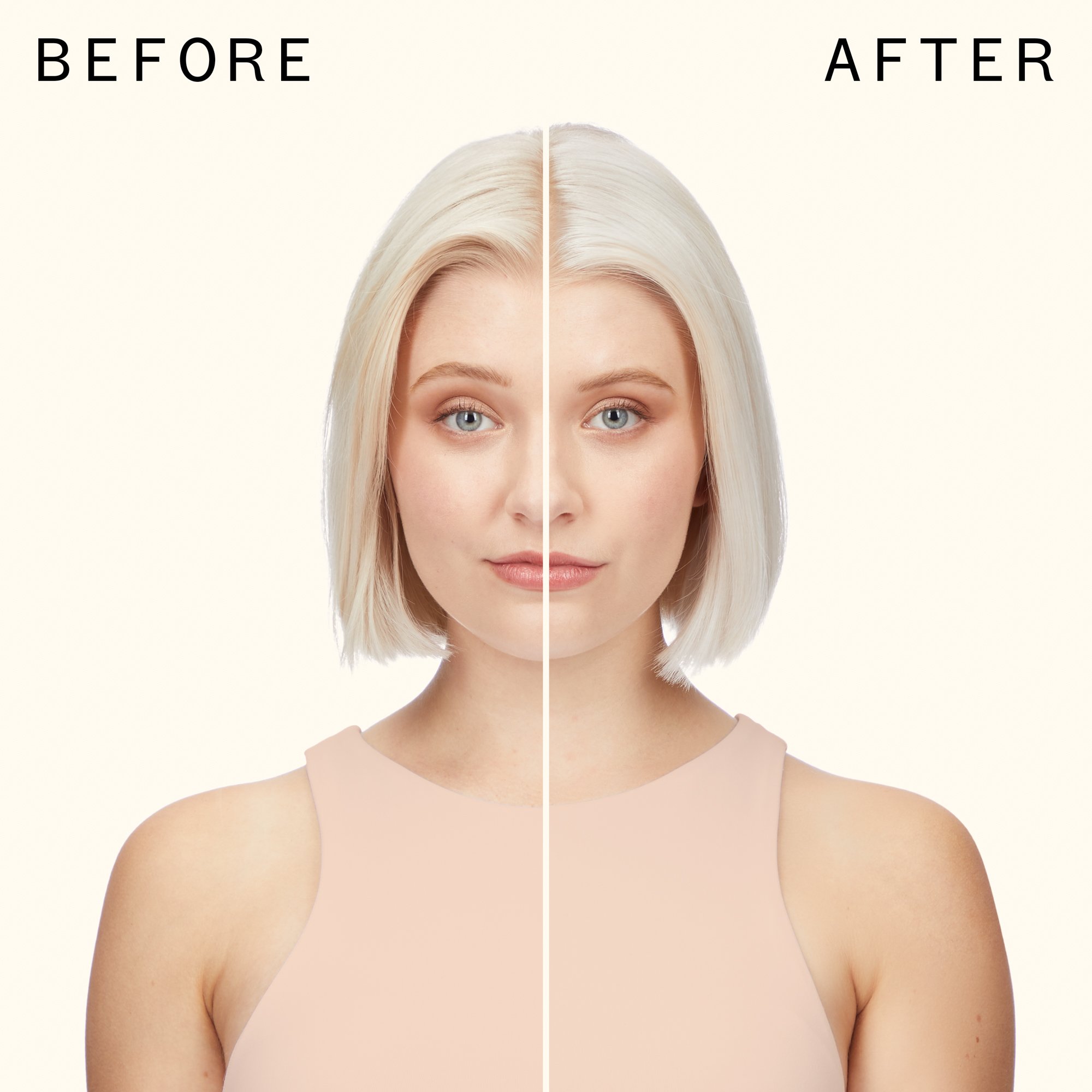 before and after purple shampoo on brown hair with highlights
Bust your brass also works brilliantly on brown hair with balayage or highlights. Use the amika purple shampoo and conditioner every other wash to brighten your strands and maintain that fresh colour.
This fabulous purple shampoo before and after showcases how well our blonde collection neutralises pesky brassy tones on ombre hair.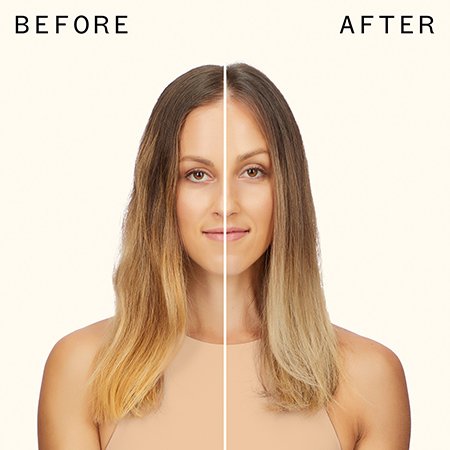 before and after purple shampoo on gray hair
Whether you've decided to embrace your natural grays or dyed your hair a silver shade, you may notice some yellow hues creeping in. amika's doesn't only work on blondes — it's just as brilliant at toning gray hair. Use our purple shampoo and mask every wash, or alternate with the kure collection.
See the results for yourself with this amazing purple shampoo before and after on gray hair. Bust your brass gets rid of unwanted warm tones to keep hair looking its best.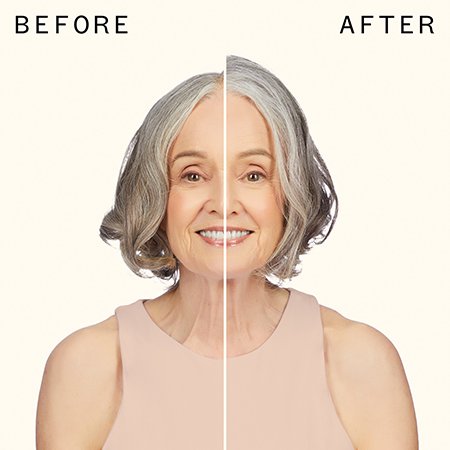 getting hair envy from these before and afters? Here's how to achieve the best purple shampoo results
step one: wash with the best purple shampoo
Wash your way to healthier, cooler-looking hair with amika's bust your brass cool blonde repair shampoo. Our vegan, leaping bunny-certified formula is packed with bond cure technology, plant butters, and quinoa protein to keep your hair cool and strong. Brassy hues don't stand a chance!
Massage through wet hair and rinse.