At amika, we wouldn't dream of skipping on conditioner, and we're here to explain why you shouldn't either. In our complete guide to conditioner, we break down what conditioner is, what it does, how to use it, and our best conditioners for different hair types. Keep reading, your hair will thank you.
what is hair conditioner?
Conditioner, for many of us, has become one of those things we just accept into our routines, but what actually is hair conditioner? Conditioners are post-shampoo heroes designed to hydrate, nourish, and improve hair manageability.
There are different kinds of conditioners: your typical post-shampoo conditioners, deep treatments (like hair masks), and leave-in hair conditioners that help to protect those gorgeous strands throughout the day.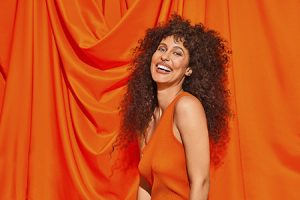 what does hair conditioner do?
No matter how hydrating your shampoo is, a good wash can leave the hair feeling a little dry, so following up with a conditioner can help put some much-needed moisture into the hair. Where shampoo opens the hair's cuticle, conditioner helps to seal it. Conditioner locks in nutrients and moisture, while smoothing strands and improving manageability to help prevent damage.  
how to use hair conditioner
There is actually a right and wrong way to apply hair conditioner. After shampooing, before applying your conditioner, be sure to squeeze out excess water from the hair, as too much water will dilute your conditioner and reduce its effectiveness.  
Apply conditioner to the mid lengths and ends of the hair using long, fluid motions (avoid the scalp as it can make your roots look greasy and, let's face it, that's never cute). Leave your conditioner on for around two minutes to enjoy its full benefits, then rinse out.  
conditioners for everyone
The ultimate everyday conditioner and one of our best conditioners for dry hair, normcore moisturises all hair types and helps to keep strands soft, shiny and hydrated. Our vegan formula is enriched with shea butter, fatty acids, vitamins, and minerals that nourish and soften for your best hair day yet.