Calling all blondes, silvers, and grays: this one's for you. Let's be honest, the summer months have not been kind to your hair, and while you might have secured yourself a first-rate tan, all that sunshine and sea water will no doubt have turned even the brightest blondes to brass. Don't let brassy hair rain on your parade, though. Let us help you out with some tips and tricks on how to use purple shampoo and conditioner to bring those strands back to their former icy glory.  
what is purple shampoo?
Okay so first, what actually is purple shampoo, and what does it do? Basically, purple shampoo acts as a colour corrector, distributing a purple-coloured pigment through the hair to help neutralise those unwanted yellow hues.  
Acting as a great toner for brassy hair, purple shampoo can help out a lot of hair types, specifically lighter, cool-toned colours like blonde, silver and gray. Can you use purple shampoo on dark hair? Sure, but you probably won't see any results as purple shampoo targets unwanted yellow tones, but hey, you do you.  
how often should you use purple shampoo?
We know you're desperate to banish the brass, but it is best to use purple shampoo just once a week to start with and increase use as needed. Testing out purple products on a section of hair at the nape of the neck is a great way to find your flow before settling into a routine.  
If you do get a bit carried away and use purple shampoo more frequently, you might start to notice a violet tone to your hair. Don't panic, it's fixable. First: step away from the purple shampoo. Second: opt for a clarifying shampoo to remove any purple tones from the hair and limit your use to once a week or less (we recommend amika reset clarifying gel shampoo and conditioner) .  
how to use purple shampoo
Wondering how to get rid of brassy hair? Using purple shampoo and conditioner once a week will help to bring those cool tones back to life. Say goodbye to unwanted warmth! We've broken this routine down, step by step, and included the best purple shampoo, conditioner and hair mask to help you banish your brass.  
Apply the best purple shampoo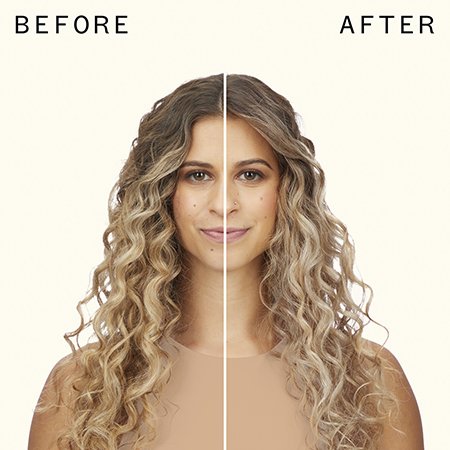 Wash your way to brighter cool blonde hair with our bust your brass cool blonde repair shampoo. Our vegan, leaping bunny-certified formula is the essential first step to banishing brassy hair. Enriched with quinoa proteins and plant butters, this ultraviolet shampoo gives yellow strands the icy look you love. Massage through wet hair and rinse.