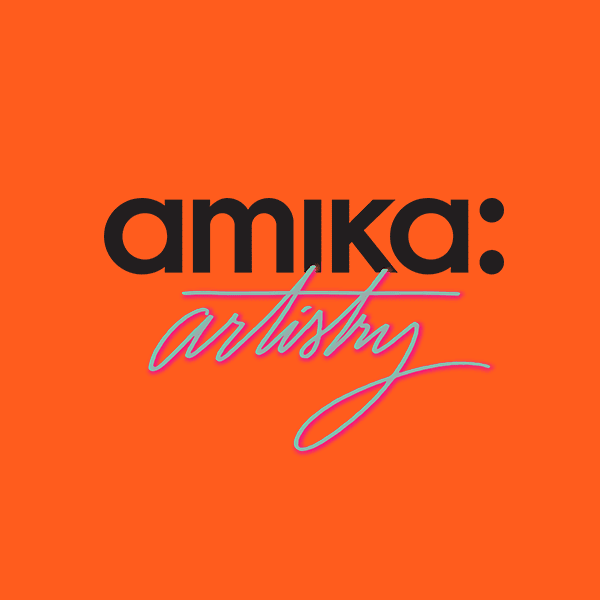 amika brings edge, authority and dedication to the art of hair dressing. Our full-spectrum curriculum covers everything from advanced finishing and foundations – to braids, updos and waves. We take an unconventional approach to education, demystifying complex looks and showing you essential styling-hacks, letting you take your work to the next level.
amika artists will teach you a range of techniques that can be utilized for styling behind the chair or on-set. Hair is more than cut and color, so we're here to help you up your styling game. Perfectionists welcome. This is amika: artistry.
education faq's
Amika artistry is dedicated to the craft of hairdressing. We aim to be the styling authority. Our classes are all technique-based and teach a range of styling and braiding techniques. We offer updo, bridal, blowout, and braiding classes. When in person, all classes are 3 hours and can be taught as hands-on, hands-in or demo-only. Digital education from amika is available in our Digital Academy and on @amikapro on Instagram.
Amika classes are offered globally through out distributor partners. To find a class near you, click the "IRL" link above. If you don't see one close to you, you can email
pro-education@loveamika.com
to find out more.
Amika classes vary in price based on the length of the class, whether it is hands-on, hands-in or demo only. Check out the individual classes above by clicking the "IRL" link.
Contact your distributor (whoever you purchase amika from) and they will have information on how to get a class set up for you. If you have further questions, please email
pro-education@loveamika.com
.
An amika pro educator is a licensed hair stylist who eats, sleeps, and breaths the artistry of hair styling. Our team consists of all different types of stylists, including salon owners, booth renters, freelancers, bridal & session stylists, and much more. If styling is your jam and you are looking to challenge yourself to learn the amika approach, this team is for you!
An amika Brand Ambassador can be a licensed or non-licensed, self-proclaimed beauty product enthusiast who loves to spread the good word of amika to others. In this role, you will attend distributor sales meetings, represent amika in salons and retail stores, and teach product knowledge classes. If you are obsessed with educating yourself and others all about amika hair care and tools, then this is the team for you!
We hire brand ambassadors and amika pro educators on a rolling basis globally. The best way to find out more is to email pro-education@loveamika.com.
*We are not currently hiring to join our Pro-education or Brand Ambassador teams due to the lack of in-person education as a result of COVID-19. However, you may still submit an email inquiry and we will review it and contact you back as soon as we can. Your email should include your Instagram handle as well as your City, State so we can determine your technical abilities as well as the demand for an educator in your area.